How Trading Coins in Madden Ultimate Team 18
Following after our article on how to MAKE MUT coins, the following article will be on how to TRADE them. There are many situations you could find yourself in that could lead to you needing to trade coins, whether it be to a madden 18 coin buyer, a friend, or off of a "farm" account. Another reason to be transferring coins would be if you were buying mut 18 coins from a site, such as this one right here! It is very easy to do, and you receive your coins/money in no time. Any one of these will need you to transfer your coins to another account, and that can be confusing at times. Without further adieu, let's get into how to trade coins in Madden Ultimate Team 18.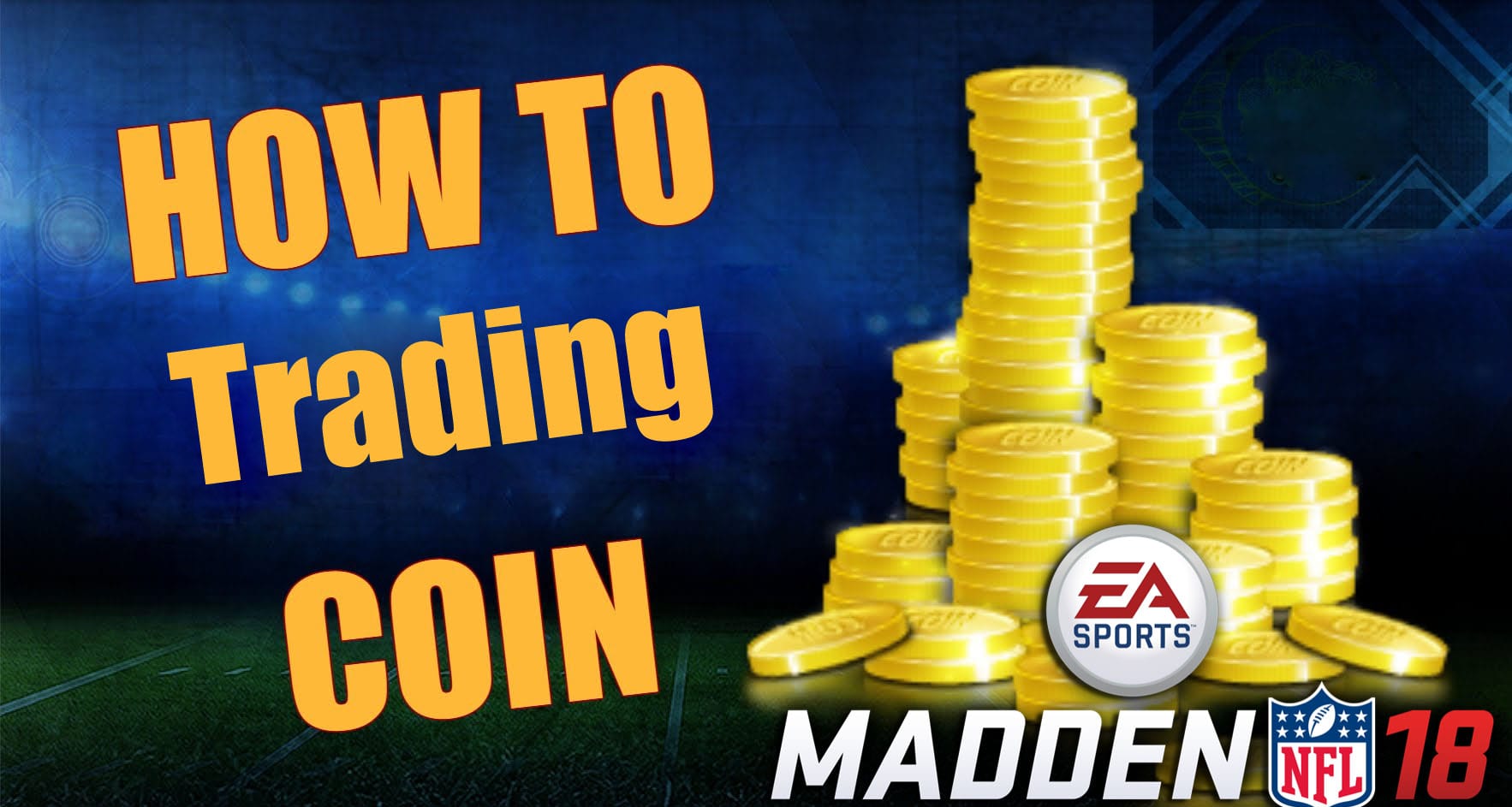 The first thing I will say is that transferring coins is really, really easy. Once you learn how to, you will be transferring madden coins from account-to-account in no time whatsoever. Now let's get into the first tip!
1. The first thing you need to do is have whoever is RECEIVING the coins, to post a low value card on the auction house for whatever amount of coins that you are needing to trade. Discuss (or remember if you're transferring to yourself) how much the card will be put up for, how long, and how much the base AUCTION price is going to be.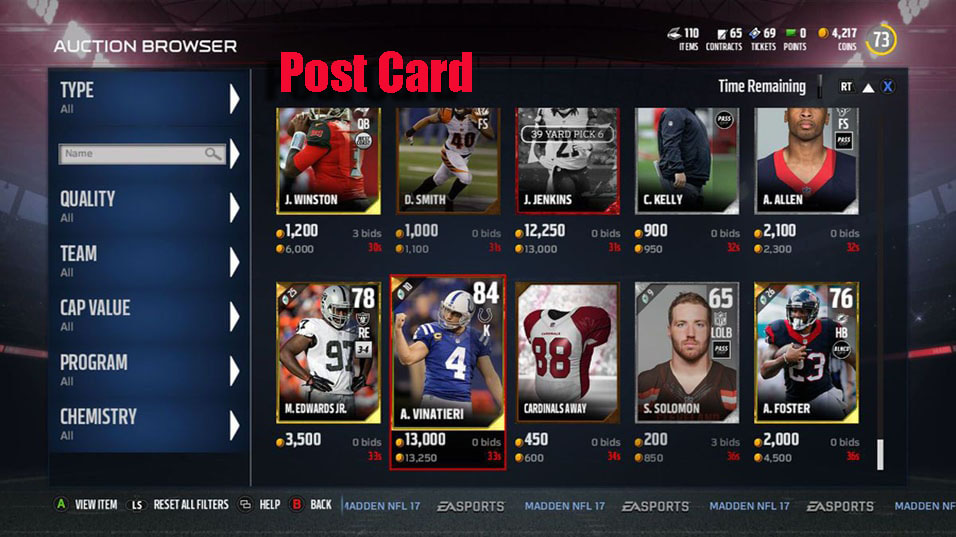 2. The next step is finding the card. Search for the player's name on the account where you will be sending the madden coins from, and make sure it is the right card that you are looking for. You don't want to end up losing coins just because some random guy wanted to jump in and get free coins.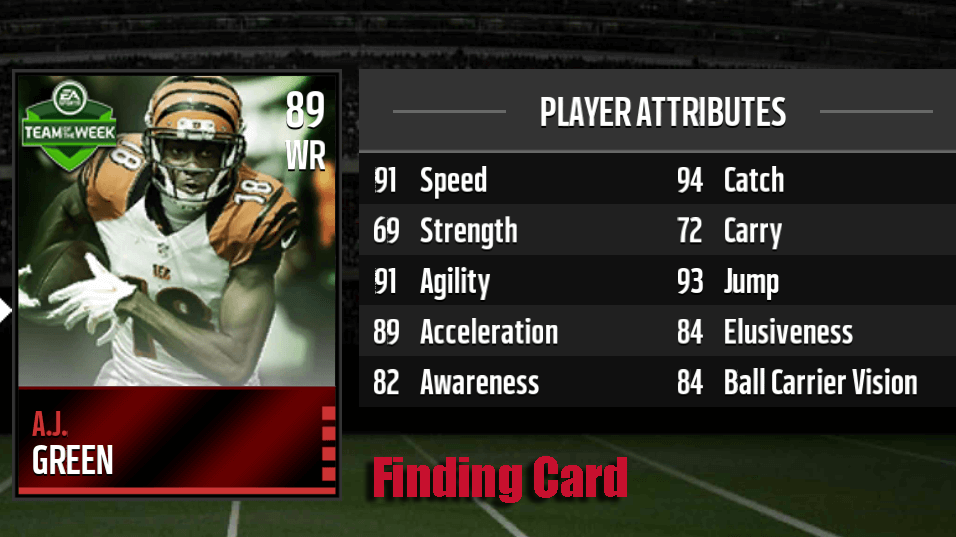 3. Once you find the card, purchase it, and make sure the receiver of the coins got them. If they did, then you are all good to go, and the coins have officially been transferred and you are well on your way to doing more of these transactions in the future.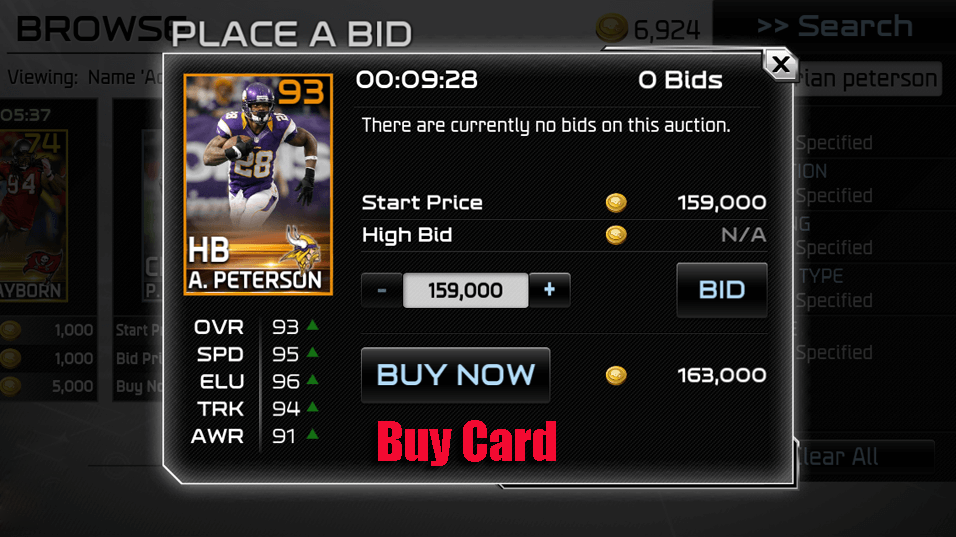 4. An extra tip for those transferring coins would be to be careful. Unless you are 100% sure the person you are sending the coins to is a decent person and won't scam you, then you should never "go first" in the trade. You don't want to make a small mistake and lose a lot of coins that could have gone towards your team. Everybody makes this mistake from time-to-time, especially beginners. In order not to make mistakes, you can check out our madden beginner guide. Just always be sure that the person you are transferring coins to is trusted, has vouchers, and is very professional about they way they go about their transactions.
Now that you have learned how to trade madden 18 coins, you should be able to go out and do this by yourself at any time! Just remember to be careful when transferring coins, because you never know who might try and swoop in to take your hard-earned coins for themselves. Transferring coins should always be safe, easy, and fast; and with these tips, you should have easy transactions each and every single time you try to trade mut coins. If for any reason you need help again, come back here and reread the list! Happy coin hunting!
Madden Ultimate Team 18: Five Quick Tips To Earn You Coins
Not everybody has a million coins, though. Not many people even have 250,000 coins or 100,000 coins, and this list right here will help get you on the right track to having a healthy coin stack in Madden Ultimate Team for the beginning stages of the year.
Getting Madden Coins For Madden 18 Mobile!
While many of you guys love to play Madden on PlayStation 4 and Xbox One. EA really have struck gold by offering their big sports games, Madden and Fifa for mobile gamers as well.
Fast Delivery
Our delivery team work 24/7 to make the delivery so we can usually complete your order in a very fast time.
Cheap Price
We do price check everyday in the whole market and we promise to make the prices as cheap as we can.
7x24 Support
Nfl18coins.com has a group of professional customer service team who work 24/7.
Refund
In the process of purchase, if we do not fulfill the customer's order on time, a refund will be granted. The refund will be issued immediately!