Madden 18 Rookies Pick Analysis part 2
Last time nfl18coins editor wite Madden 18 Rookies Pick Analysis part 1,today we will Analysis next 5 Madden 18 Rookies Leonard Fournette RB,John Ross WR,Mitchell Trubisky QB,Deshaun Watson QB,Myles Garrett DE.
1) Madden 18 Rookies Myles Garrett DE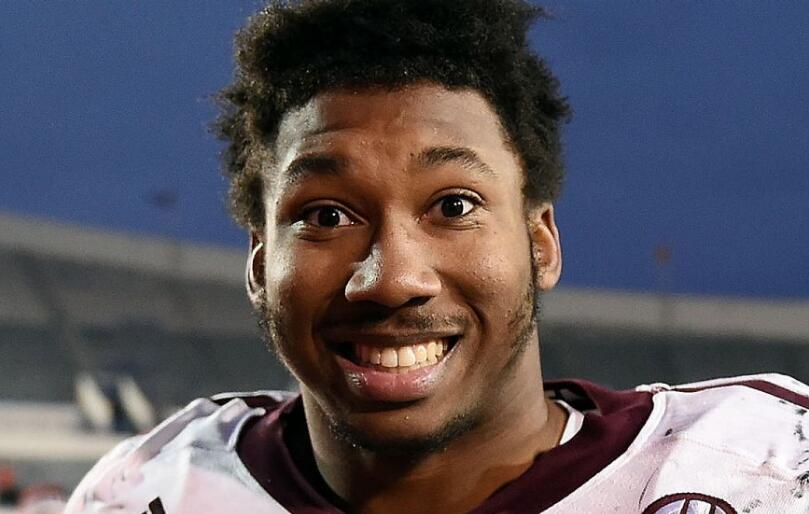 Garrett is likely to be the number one overall draft pick in the 2017 draft. His speed coupled with his agility and pass rushing ability make him an intriguing player in next year's Madden. Most number one draft picks start out rated somewhere in the 75-79 overall rating, unless they just have stellar preseason performances that warrant a higher overall.Myles Lorenz Garrett is an American football defensive end for the Cleveland Browns of the National Football League. He played college football at Texas A&M, and was drafted by the Browns first overall in the 2017 NFL Draft.
STRENGTHS
Chiseled physique with functional strength, and not just beach muscles. Bigger than people think. Uber-athlete with spring-loaded hips and elite explosiveness. Powerful legs allow him to fight through redirect blocks and corner the edge at a sharp angle. Dominant pass-rush ability and production in college. Remarkable burst off the snap. His first three steps can throw an offense into disarray. When he times the snap, tackles have almost no chance of catching him at the edge. Wicked, whirling, dervish inside spin move that's reminiscent of Dwight Freeney's. Charges, coils, and springs up into tackles to help facilitate a quality bull rush. Game-wrecking potential. Has game experience against the likes of La'el Collins, Shon Coleman, Cam Robinson and Laremy Tunsil. Can play with a hand in the ground or standing. Able to spin in either direction out of block engagement. Lightning-fast inside charge extremely disruptive against the run. Gobbles up grass with long strides in open-field pursuit. Plus acceleration to the runner. Quick twitch creates ability to bound suddenly into running backs looking to charge past line of scrimmage. Outstanding rate as a tackle finisher with running backs and quarterbacks rarely escaping his clutches. Looks to maintain run fits rather than play hero ball. Has ability to play on both sides of the line of scrimmage.

WEAKNESSES
Relies heavily on tremendous athleticism and explosion. Still learning how to string moves together and work with a pass-rush plan. At times, will take too long to activate counter moves when initial attack has stalled. Effort level appears closely tied to fatigue level at times. As pass rusher, uses hands reactively too often rather than proactively. Gets too cozy with blockers and will ride block for too long. Needs more urgency in disengagement. Would benefit with violent stick-and-move punch quickness into blockers. Has to work overtime to set a strong edge. Gets uprooted and widened out by quality run-blocking tackles. Never played in more than 70 percent of the defensive snaps in any of his three seasons at Texas A&M. Scouts are convinced he took plays off to protect his health this season.
Pick Analysis:
The Dallas area Defensive Player of the Year as a high school senior and member of an athletic family (mother, sister were college track stars, father Sean played in the NBA), big things were expected from Garrett upon his arrival in College Station. He didn't disappoint. The consensus Freshman All-American and second-team All-SEC pick had 11.5 sacks as a freshman. Garrett then added finalist honors for the Lombardi and Hendricks Awards as the nation's top defender as a sophomore with 19.5 tackles for loss and tying for second in the FBS with 12.5 sacks and five forced fumbles. While fighting a knee injury suffered early in 2016, Garrett was still named first-team All-American and All-SEC as a junior (15 tackles for loss, 8.5 sacks) while playing in 11 games, starting just nine.
2) Madden 18 Rookies Deshaun Watson QB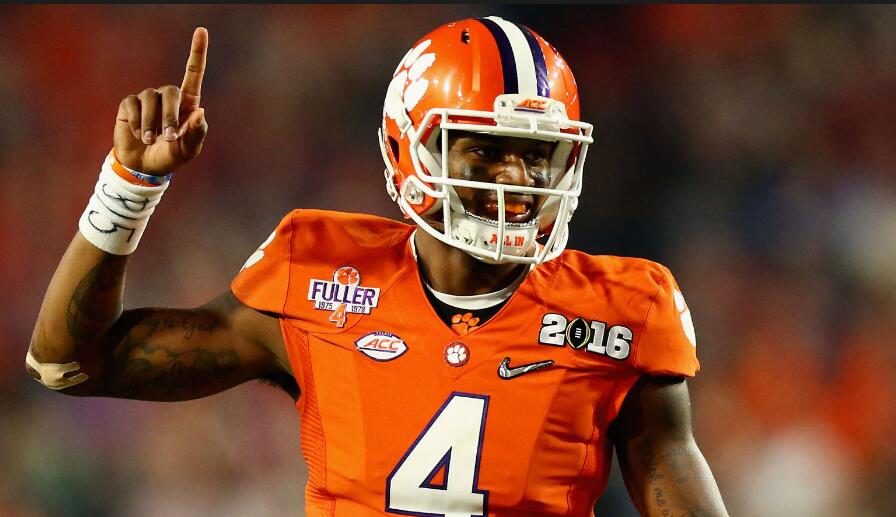 Derrick Deshaun Watson is an American football quarterback for the Houston Texans of the National Football League. He played college football at Clemson, and was drafted by the Texans 12th overall in the 2017 NFL Draft.Of course Deshaun Watson has to make the list of most interesting Madden 18 rookies. The speedy Watson promises to be a dual threat quarterback. If nothing else, Watson will be a popular choice for those of you who enjoy running quarterbacks who can move the pocket and make mid range throws.
STRENGTHS
Tremendous leader and winner. Good pocket posture with quiet upper body. Good pocket mobility and doesn't show much panic when pocket gets noisy. Sacked just 32 times over his last 1,181 drop-backs. Willing to stand in and deliver the ball against rib-wreckers on a clear path for him. Has history of clutch play in big games and big moments. Averaged 472 yards of total offense with eight total touchdowns and one interception in his two championship appearances against Alabama. Throws with anticipation and touch. Fires hips through throws for improved drive velocity into tight windows. Arm strength currently limited by mechanical issues that are correctable. Big, strong hands to pump fake and manipulate. Keeps ball tucked near his chest when scanning. Has compact, over-the-top release that uncorks a tight, pretty spiral. Throws with adequate accuracy on the move. Has traits to operate out of boot-action attack. Tremendous athlete who has ability to pick up chunks of yardage on ground. Has called running plays could ignite a stagnant offense. Has instant juice out of pocket to make defense pay if rush lanes are vacated. Does a good job of sliding or eluding square collisions in space as a runner. Dual-threat weapon near end zone who will create additional preparation time for coaching staffs looking to limit his effectiveness in the red area. Every meaningful passing stat improved in close-and-late situations in 2016.

WEAKNESSES
Frame is a little more slender than teams typically like. Accuracy runs hot and cold. Tends to over-stride on drive throws, causing release point to drop and balls to sail. Ball placement on crossing routes and slants needs to improve. Will leave throws behind intended targets. Deep-ball accuracy has been scatter-shot over his last two seasons at Clemson, with throws sailing well beyond his target. Design of offense limited his need to make full-field reads. Has to become adept at working through progressions and playing chess against safeties. Needs to let routes develop rather than rushing anticipatory throws. Too many interceptions due to lack of vision, placement or decision-making. Threw interception vs. Troy against bracketed coverage he didn't see. Baited into bad-decision interceptions twice by Florida State cornerbacks. Has issues improvising away from initial, pre-snap plan even when pathway to target becomes muddy. Shotgun quarterback who, like Jared Goff, could take time getting used to huddling, pace of play-calling and drop-backs from under center.
Pick Analysis: The two-time Heisman Trophy finalist took the Clemson program to another level, resulting in the school's first national championship in more than 30 years. Starting five games as a true freshman and winning four (14 touchdowns against just two interceptions), the 2013 Georgia Gatorade Player of the Year immediately showed he belonged, even though he had to have surgery on a torn ACL after the season. In his sophomore season, Watson led his team to the National Championship (4,104 passing yards, 35 passing touchdowns; 1,105 rushing yards, including 12 scores) and won the Davey O'Brien and Payton Manning Awards as the nation's top quarterback. Watson didn't take home as much hardware in 2016, but he still led Clemson to a national title while garnering second-team All-American honors (4,593 yards, 41 TDs, 17 INTs, 67.0 completion pct; 629 yards, nine TDs rushing).
3) Mitchell Trubisky QB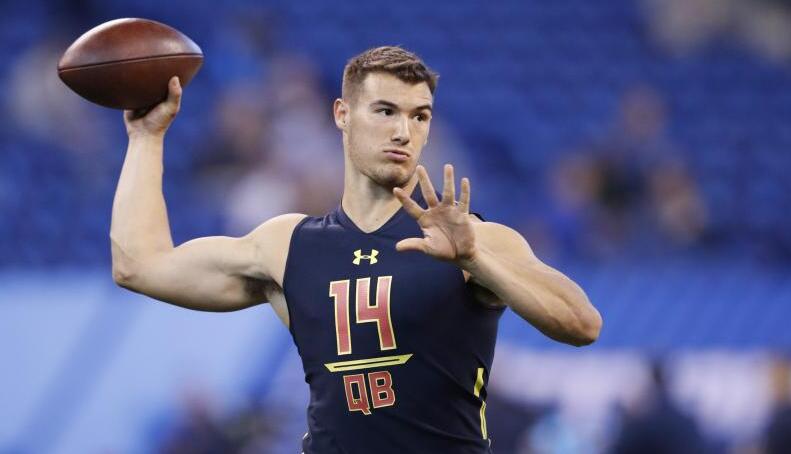 Mitchell Trubisky is an American football quarterback for the Chicago Bears of the National Football League. He played college football at North Carolina, and was drafted by the Bears second overall in the 2017 NFL Draft.Trubisky is a top rated quarterback prospect, and lately there's been talk he might go first overall to the Cleveland Browns.That said, Trubisky ran an amazing 40 yard dash for a quarterback of his size. Carson Wentz ran a similar 40 yard dash for a sizeable quarterback, and his speed rating is in the 80's. Trubisky also displayed decent arm strength during his college career, and that should serve him well in the Madden 18 ratings.Trubisky is certainly one of the most interesting Madden 18 rookies, and he'll likely be one of the first rookies you'll want to go check out in August.
4) John Ross WR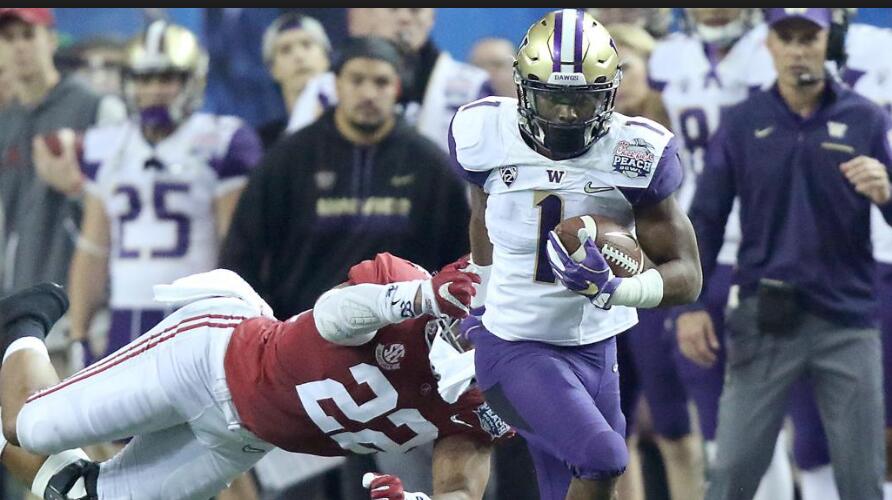 John Ross III is an American football wide receiver for the Cincinnati Bengals of the National Football League. He played college football at the University of Washington, and was drafted by the Bengals ninth overall in the 2017 NFL Draft.Ross will likely be one of the first rookies you go check out after Madden 18 comes out this August. His record breaking 4.22 second 40 yard dash likely makes him one of the fastest, if not the fastest, players in Madden 18.We'll have to wait and see on Ross's actual catching and route running ratings, but his speed should be at least a 95, if not higher. His speed alone makes John Ross one of the most interesting rookies in Madden 18.
STRENGTHS
Has home-run gear to yank the top off of defenses. Vertical speed demands respect and creates open throws underneath. Corners open hips early to turn and sprint, leaving his curl and dig routes unchallenged. Feet are fire. On verticals from the slot, sells the corner route and stems to the post with a burst for easy separation and a comfortable throwing window for the quarterback. Hands are generally solid. Plus hand-eye coordination. Natural ball-tracker who locates the deep ball early and watches it. Dangerous show-and-go open-field ability after the catch. Able to win with slants or fades near the goal line. Eludes the first tackler and can turn a short one into a long one in a heartbeat. Has enough size to work from outside or from the slot. Saw four of his eight carries go for 15-plus yards. Has returned at least one kickoff for a touchdown in each of his three years at Washington.

WEAKNESSES
Undersized with below-average play strength. Struggled to get into his routes cleanly and impact the game against the physical cornerbacks at Alabama. Weight will creep too far out over his toes at times. Tape shows occasional stumbles over nothing but turf in his routes and after the catch. Needs to do better job of working back to the throw. Has to learn to make contested catches. Will need to sharpen his short and intermediate routes to become a true three-level target. Has had a major injury to both knees. The long-term health of both knees will be a concern that has to be answered at the combine.
Pick Analysis:
Ross was just getting started on his way to stardom in Washington when he tore his left ACL in the spring of 2015. He had become known as a kick returner (three TDs in 2013-14) and big-play receiver in limited touches (16-208, TD in 2013; 17-371, 4 TD in 2014) before having to redshirt his third year at UW. In fact, coaches liked Ross' athleticism so much he started three games at cornerback (INT, two pass breakups) in a season he gained honorable mention All-Pac-12 honors. In his return to the field in 2016, Ross became a star, garnering second-team All-American honors and first-team All-Pac-12 accolades with 81 catches for 1,150 yards and 17 touchdowns (tied for second in the nation).
5) Leonard Fournette RB have Analysis last time,you can click link to read more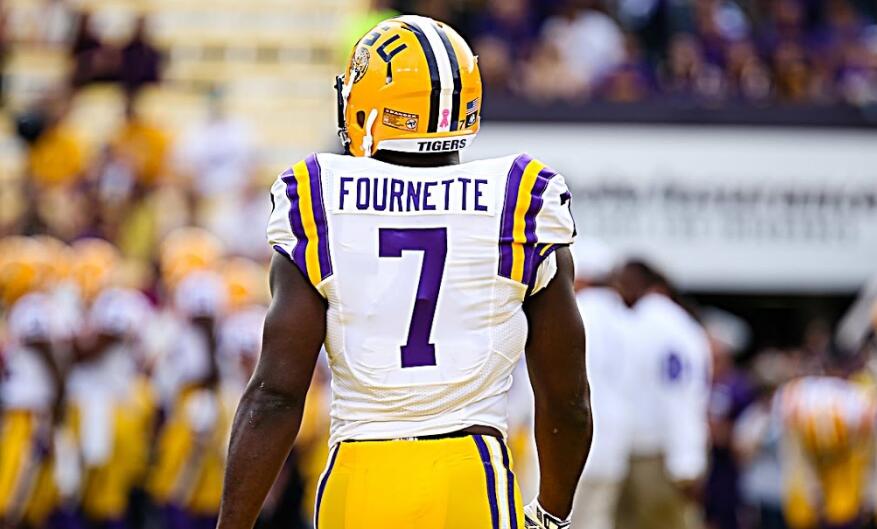 this part end here! if you want read more about madden 18 rookies go our website nfl18coins.com,and after madden 18 online you want buy madden 18 coins also go our website! see you!
Madden 18 Rookies Pick Analysis part 1
Madden 18 Coming August 25,now you can order G.O.A.T. Edition in easport.com. nfl18coins will Analysis Madden 18 Rookies Pick! we will Analysis the rookies form STRENGTHS and WEAKNESSES,at the new season those Rookies gave the madden 18 vitality
madden 18 Edition Release on xbox and ps
Madden nfl 18 will coming in August 25, 2017,now ps4,xbox one,easports website are On the shelves madden 18,there are two Edition : Standard Edition,G.O.A.T. Edition
Fast Delivery
Our delivery team work 24/7 to make the delivery so we can usually complete your order in a very fast time.
Cheap Price
We do price check everyday in the whole market and we promise to make the prices as cheap as we can.
7x24 Support
Nfl18coins.com has a group of professional customer service team who work 24/7.
Refund
In the process of purchase, if we do not fulfill the customer's order on time, a refund will be granted. The refund will be issued immediately!