Madden NFL 18 Plans,Release Date,Features Wishlist
Madden NFL 18 Plans
The developers have already divided the team work for the game to different subsidiaries of the video game giant company. Some of the sub-developers include EA Canada, EA Tiburon, Visual Concepts and Firework Studios.
Sources from different parties and gaming blogs claim that EA Sports have already started developing the game as they want to make the upcoming game their best version ever. Each of the subsidiaries has each role in development as per a source.
EA Tiburon is fixing all the current bugs in the latest madden game where as EA Canada and Visual Concepts are working towards the new ideas for Madden 18.
Nothing has been officially confirmed but if EA has already started working for Madden 18, we might expect something big for NFL 18 game. We can expect to hear from the developers about the game in mid-2017.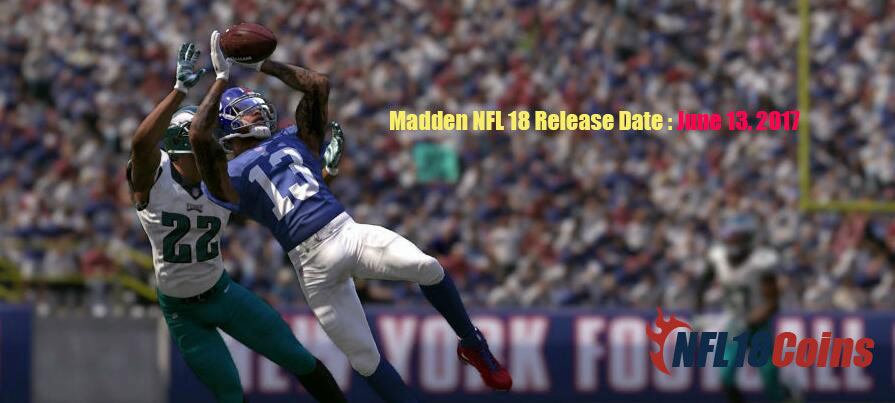 Madden NFL 18 Release Date
Madden fans always shows excitement to get every news associated with their Madden games. Because of this many fans are interested to know the release date of Madden NFL 18.
Madden NFL 18 is expected to release in August 2017. This is because EA follows the same pattern and releases a new version of the every year in August month. The full features announcement of the game is expected to happen at E3 2017 which begins on June 13, 2017.
4 Features Wishlist For Madden NFL 18
1. Franchise Teams Get Total Control For The Roster:
The upcoming season for sure will be bringing a more of control over the Rosters. Madden can also have integration of real life things like- The Bradford trade, Tom Brady suspension, a third string quarterback. People will be really glad if Franchise comes up with these options, some might misuse it that should be prevent but otherwise it would only add that real essence to the Game.

2. Injuries Customized:
There is no need to state that in real matches, Injury does happen. But cant that be customized as per our needs for all those who want to simulate at the very least a true starting season, and allow them to set the injuries. Theses things will bring that sense of mechanism to the Game and make Dynasty and Season more fascinating as a whole.

3. Crazy Fan Feature:
A few years back they used to have that create the fan feature, I don't know why did it go now. But that actually used to be amazing and filled the presentation value with new enthuse and zeal.

4. Different Types Of Jerseys And Equipment For Home And Away Mode:
This might be a little difficult but won't that be exciting if we get different colors Jerseys for Home and away. Presently there Is only one standard Jersey for both. I know its a bit more to ask but that would be wildly fun if we get this integrated.
Where is best place to buy nfl 18 coins?
Madden NFL 18 is an American football sports video game based on the National Football League and published by EA Sports for the PlayStation 4, PlayStation 3, Xbox One and Xbox 360.
Fast Delivery
Our delivery team work 24/7 to make the delivery so we can usually complete your order in a very fast time.
Cheap Price
We do price check everyday in the whole market and we promise to make the prices as cheap as we can.
7x24 Support
Nfl18coins.com has a group of professional customer service team who work 24/7.
Refund
In the process of purchase, if we do not fulfill the customer's order on time, a refund will be granted. The refund will be issued immediately!